DIY Debt Collection Kit
Simple + Easy to Use … and no further costs involved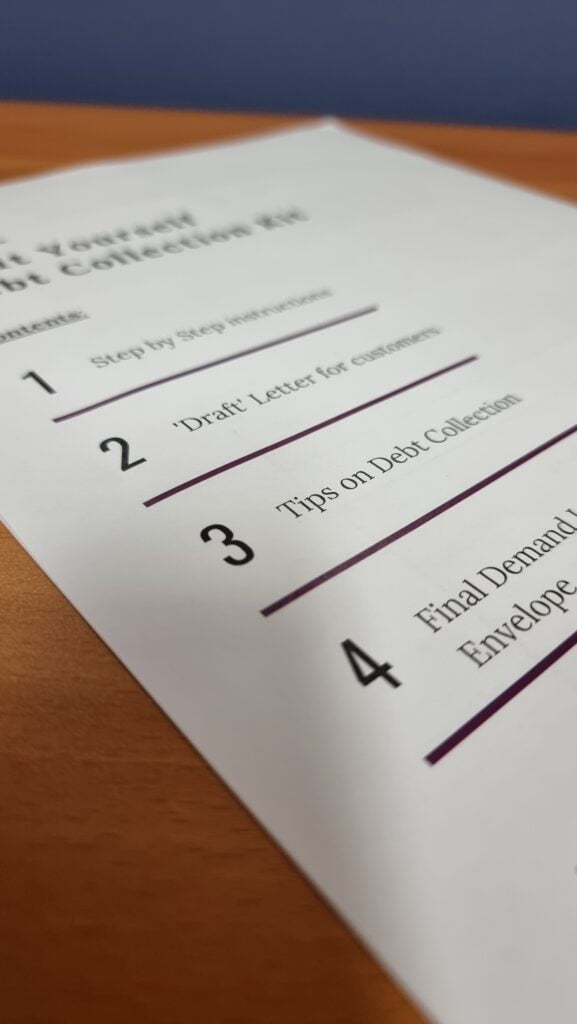 DIY Debt Collection Kit is ideal for collecting an outstanding account for any small business.
Our Kit provides you with step-by-step instructions for collecting your outstanding account.
It's a great way to collect an outstanding account without using a debt collection agency and paying fees. The best part, is you do it Yourself!
We provide clear, simple instructions on how to use the Kit.
Sometimes debt collection agencies prefer not to take on smaller accounts due to the costs involved to the client.
We will also provide you with great tips for getting Paid Faster too $$$
Collect any amount outstanding
You will be AMAZED at the Results it will bring you and it's better than writing the debt off right?
Happy Collecting!
Here's what you will receive in our DIY Do It Yourself Kit
Step by Step instructions on how to collect your outstanding account.
A 'draft' of a Letter of Demand to use for any overdue accounts.
(1) Official Final Demand Letter (from the Debt Collectors)  (valued at $25.00 each)
Debt Collection Tips to use straight away!
How do you ORDER? Send an email with your full contact details and address to; info@acsdebtcollection.com.au  and expect to hear from us within 24 hours OR  CALL US TODAY  on 02 9790 6877 to Order the Kit via telephone.
https://acsdebtcollection.com.au/sydney-debt-collection-agency-award-winning-debt-collectors/
Your investment: $99.00 + GST including postage. Once paid in full, kit will be mailed to you.
Read what our clients say about us and our services here. You will wonder why you never did this before https://g.page/acs-debt-collection/review